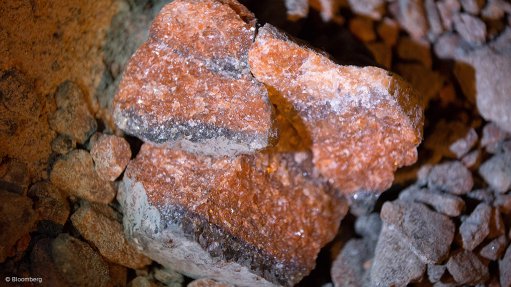 Optimization Study Cuts Kola Project Capital Cost by Half a Billion Dollars
Dual-listed Kore Potash has announced that the capital cost estimate for its Kola potash project in Congo-Brazzaville has decreased from $520 million to $1.8 billion, following the completion of a project optimization study.
Sepco Electric Power Construction Corporation carried out the optimization study on behalf of the Summit Consortium, of which it is an engineering partner.
Kore has entered into a memorandum of understanding with Summit Consortium.
An initial capital cost of $2.35 billion, on an engineering, procurement and construction (EPC) basis, was estimated in the Definitive Feasibility Study (DFS) for the project.
The construction time envisaged by the optimization study was also reduced to 40 months, against 46 months planned in the DFS.
This while Kola's after-tax net present value (NPV) improved to $1.6 billion and the internal rate of return improved to 20%, assuming a potash price of 360 ​​$/t. On a current price basis of around $1,000/t, Kola's after-tax NPV reaches nearly $9.3 billion and the IRR approaches 49% on a non-indexed, after-tax basis.
The project is still expected to have a nominal design capacity of 2.2 million tonnes of muriate of potash per year, for an initial life of 31 years.
Kola remains envisioned as a conventional mechanized underground potash mine with access to a shallow shaft.
The Summit Consortium says a proposed EPC contract for the construction of Kola will be submitted to Kore in August, based on the new capital cost estimates and construction schedule.
The consortium will then provide the financial proposal for the project following Kore's approval of the EPC proposal.
"The development of Kola is of global importance. The security of the global food supply is at risk due to disruptions in the global supply of fertilizers.
"Recent geopolitical events highlight the inherent risks of potash production concentrated in a small number of companies and locations with operations located long distances inland, away from ports and global customers. .
"New potash producers are needed in locations closer to customers. With low capital intensity and low production costs, Kola is uniquely positioned to supply high-quality potash to meet growing global demand," says Kore CEO Brad sampson.
He adds that the successful completion of the Kola optimization study brings Kore closer to production and that he looks forward to delivery of the construction contract and financing proposals.